Home Port
Owners and Enthusiasts
We are a site dedicated to sharing information and knowledge on the Pearson 323. This model is a 32 foot sailing sloop that was built from 1976-1983 by Pearson Yachts. As a seaworthy, affordable, and honest cruising boat, many of these Bill Shaw designed craft are still being enjoyed around the world.
Boat design philosophy is covered here, along with boat specifications, technical information, and a repository of original Pearson documentation. Once you own a P323 you will probably spend time making her more to your liking. There are detailed projects and tips that owners have contributed as shared content. There is an owners database which includes boats by hull number or region and a photo gallery with an album for each boat owner. There is a Captains Forum that is a valuable repository of information for boat owners. We welcome all sailors to register here if you have not done so.
PearsonYachts.org is now on the menu as an internet portal for all Pearson Owners, take a Virtual Cruise!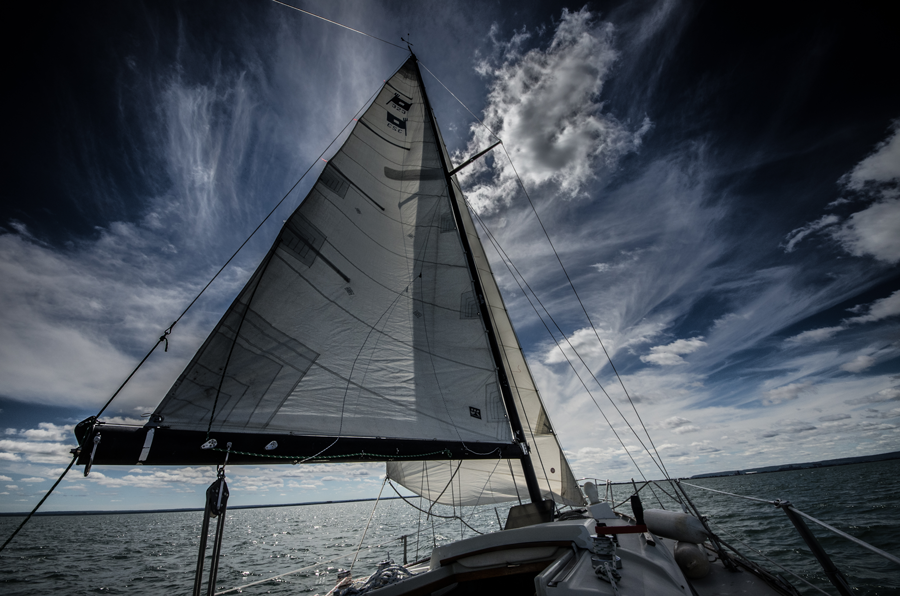 Barefoot - by Ron Wolfgram